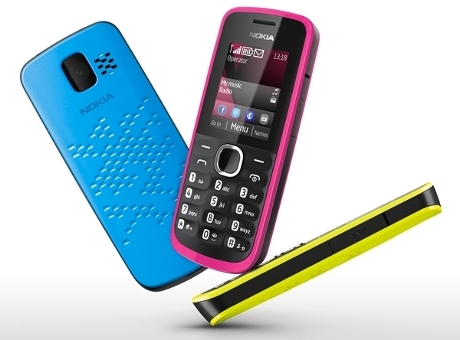 This week, Nokia introduced the two newest cheap mobile phones. Both became part of the ambition of 'connecting the next billion' Nokia to connect more users to the Internet via mobile phones.
Nokia 110
and
Nokia 112
, the two phones that were introduced, designed to attract young people and users in developing countries who want to experience a quick surf through the mobile phone with affordable price of course.
Quoted from the official website of Nokia, Thursday (05/17/2012), both claimed to be perfect for web access. Internet experience promised to be very smooth thanks to the Nokia browser which compresses the website in the cloud.
Looks like Nokia is making the ease of access Facebook and Twitter as the main attraction. Both the
Nokia 110
or
Nokia 112
, have provided direct access to Facebook and Twitter from the home screen. Nokia also promises to attract thousands of applications available for download on the Nokia Store.
read more »»